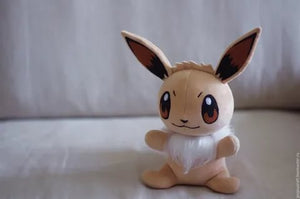 Best and Cheap Pokémon Plush and Action Figures
of reading - words
Pokémon Plushies are loved by everyone and you can surely get enough of the softness! You can get latest Pokémon Plush Toys in cheap and make your collection of Plush toys more diverse. These adorable little plushies look cooler by the side of couch. Pokémon Plush toys make a great gift for kids who love to have their favorite little companion by their side.
These Pok
é

mon Plushies are Cheap yet Adorable! 

You can get a whole lot of Pokémon Plush Toys of your favorite battle figure. One of the best place to buy Pokémon Toys and Accessories is Pokémon Faction. The places holds a whole world of Pokémon figures for kids and adults. Besides getting your most desirous figure, you can find school bags, mobile phone cover, and much more. These Plush toys are soft and snuggly, made of Polyester and anti-allergen for safe cuddles. You can find more Pokémon plush toy figures from the popular classic Pikachu figure to plushy Bulbasaur which is hard to find in the Greenlands without a trainer.

Pokémon has been the most admired series since 1997 and these cute little figures have become part of this global phenomenon. These plushies are loved by everyone irrespective of the age and gender as they gained popularity and become a part of Pokémon fans household. You can find latest Pokémon Plush like the Kawaii Leafeon or Vaporeon Plush doll.  These cuddly and puffy little plushies are best to keep cuddling with while you sleep. Plush toys can also be best to decorate your and you can have more colors along with more figures from the Pokémon franchise.
---